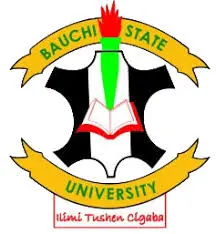 The Bauchi state university shall be an environment conducive for freedom of thought, of expression and of enquiry for all. To this end ,its doors shall be open to all -staff and students- irrespective of creed, gender or religious belief. The overall philosophy is to endeavor in seeking the truth and disseminating same for the good of humanity.
Applications are invited from interested and suitability qualified candidates for admission into the following Part-time degree programmes of the Bauchi State University ,Gadau(BASUG) for the 2023/2024 Academic Session. click on read more.
Read More »
This is to inform the general public that the online screening exercise for the 2023/2024 Academic Session admission will be closed on September 30, 2023. In view of this, all prospective candidates are enjoined to complete and submit their online forms by September 29, 2023, at 11:59 p.m. A. G.
Read More »
We have a variety of programmes in that help students develop their strengths and areas of interest.
BASUG Offers a Standard Learning Environment
We work with all students to create
a dynamic learning environment that supports achievement and growth. Read More
Discover the courses that are available to you in your preferred campus